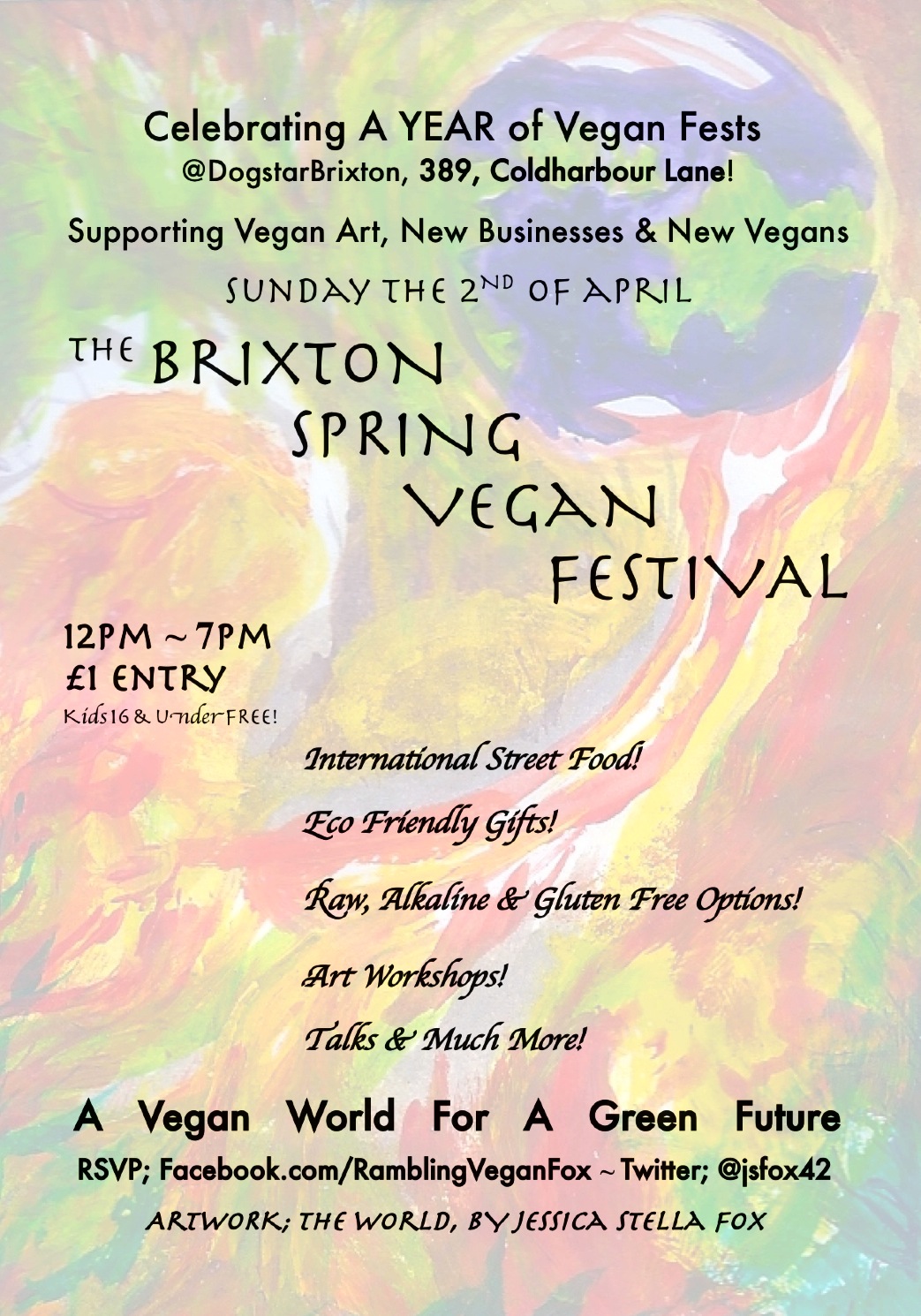 Sunday 2 April - 12:00 pm - 7:00 pm
Welcome to….
The Brixton Spring Vegan Festival!
Sunday 2nd April
12-7pm (pub closes at 10.30pm)
£1 Entry (Kids 16 & under FREE; kids welcome until 6pm)
Celebrating a year since the first Brixton Vegan fest, & the start of Spring, we will be supporting New Businesses, New Vegans & Vegan Art!
Discover a friendly world of flavours, ideas & more!
With…
INTERNATIONAL STREET FOOD!
ECO FRIENDLY GIFTS!
RAW DELIGHTS, ALKALINE & GLUTEN FREE OPTIONS!
LOADS OF CAKES, ARTISAN CHOCOLATE & VEGAN CHEESE!
ART WORKSHOPS! TALKS!
& MORE!
Just £1 Entry ( Kids 16 & under Free! )
Spread the word!
See you in the Spring!