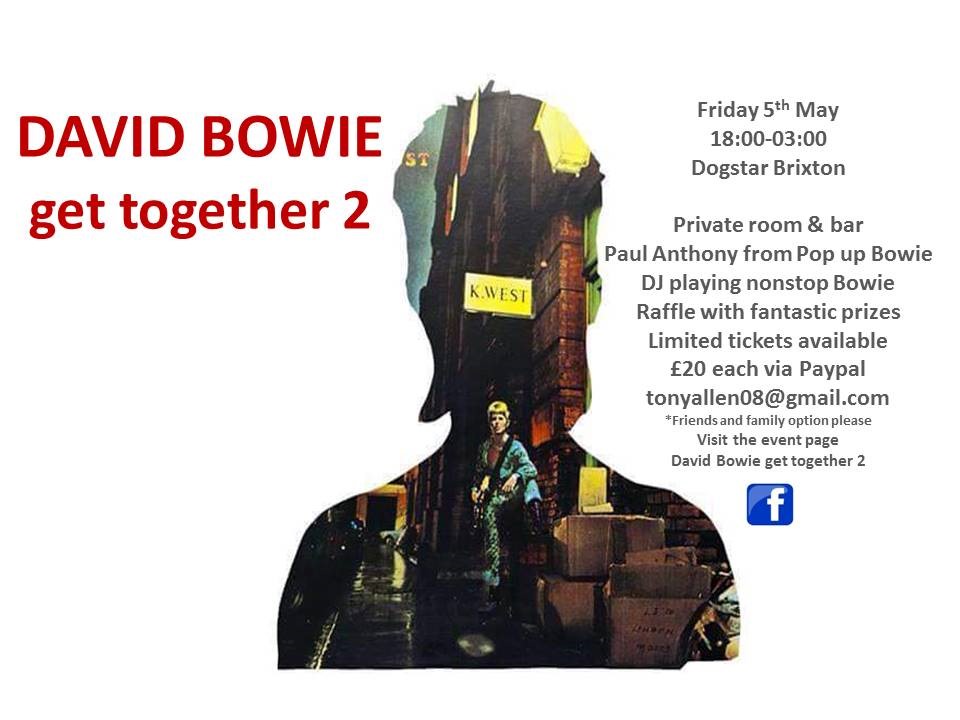 Friday 5 May - 6:00 pm - 3:00 am
9 hours of Bowie music only.
Adam Crawford on solo guitar
Jason Dupuy is our DJ
And Paul Anthony from pop up Bowie will be performing his tribute.
Raffle with 3 commissioned paintings and other great prizes, all in a private room with private bar.
Starting at 6pm and finishing at 03.00
Tickets ONLY available from Paypal
Friends and family option please To tonyallen08@gmail.com
£20 per ticket.