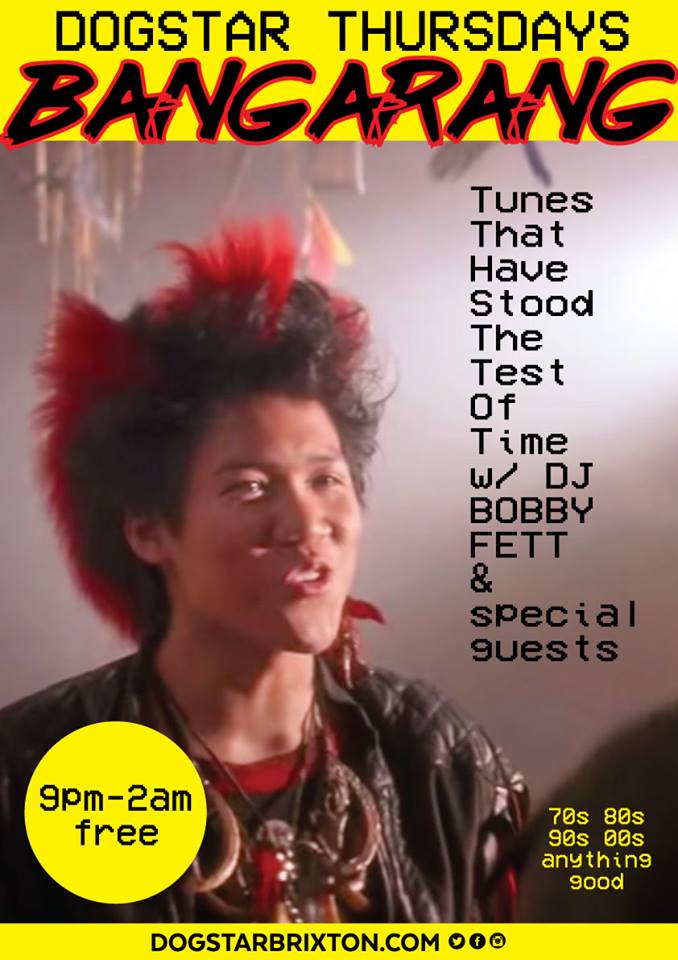 Thursday 18 January - 12:00 am
You are drunkenly invited to BANGARANG
A rock-hop&bass party spanning the 80's-00's
Brixton's Thursday destination where the Jager flows and everyone's welcome. The music varies every evening, going where the crowd want it to. Come and be irresponsible on a school night with all the local deviants and debutants, and sneak back in without waking anyone up just like we used to! Long standing Brixton DJ, Mr Freeman returns to the turntables at the Dogstar to rekindle those 'f**k it Thursdays Brixton is known for. Imagine 'Jack rabbit slims' from Pulp Fiction mixed with the club from Prodigy's 'Firestarter' (if you can).
Entry is free and easy all night, No ID scan and no fuss! So this is the best place in Brixton to hang out past your bedtime.
Aint-no-party-like-a-dogstar-party-coz-a-dogstar-party-dont-stop
No need to book guest list, everyone's already on it! To reserve an area, give us a call!