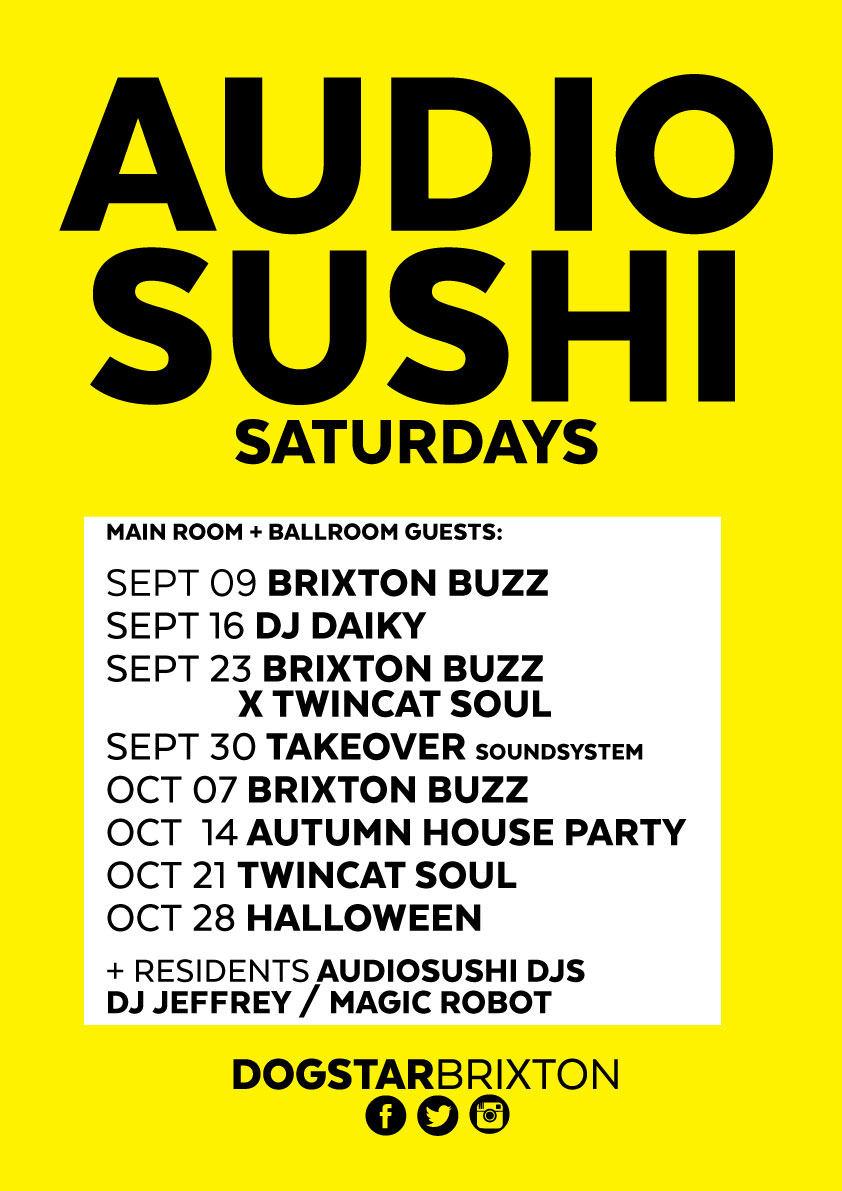 Saturday 14 October - 10:00 pm - 4:00 am
A non stop full on hands in the air party mix that we should trademark 🙂 as it has had the dance floor roadblocked every week since day 1. Hot Chip, Deekline, Massive Attack, Stereo MCs, The Specials, Dreadzone, Maxim the Prodigy, Smokin Jo, Akira the Don, Midnitemen, 2manydjs, joe goddard hot chip / 2 bears, SOUL II SOUL, The Prodigy [dj set] , Jerry Dammers among others have guested recently – so there always are guests … some announced – some not – to take things up a notch… but it ends up being a reliable and rather good night – whomever is at the controls. Block PARTY in full effect.
The Sounds – free form good time party anthems that Range from vintage Reggae, dubstep – or whatever step you call it, slightly bonkers mashups, blog and catwalk house, experimental robotic pop and all out chart action shamelessly mixed for maximum impact.
FOR ANY FRIDAY OR SATURDAY RESERVED AREA, BOOTH OR TABLE ENQUIRIES PLEASE GET IN TOUCH VIA: DOGSTAR@ANTICLONDON.COM
For free entry Guest list and queue jump, use the form on this event's page
Guest list tips, please read me before applying!:
Chose how many spaces you would like to apply for on the dropdown menu on this event's page.
Add your guests names in the fields provided, and your details at the end. Your friends names will apear under the name you used to register under 'Your Name'.
Our guest list is limited, and popular! We will need the names of everyone that is coming with you, to be fair to everyone else.
Consequently Lists with "+1" or "TBC" etc will not be accepted.
This is an application for guest list, your list is only confirmed when you receive the conformation email. Do check your junk email folder if you can't see this; we usually get to all applications within 24 hours.
Don't bother applying on the night… We are already partying!
Bookings are closed for this event.