NOTE FROM MET POLICE: DRINKING IN OUR QUEUES IS NOT ALLOWED, ANYONE FOUND TO BE DRINKING ALCOHOL IN THE QUEUE WILL, UNFORTUNATELY BE DENIED ENTRY TO THE DOGSTAR.
To ensure the safety and security of our customers, and on advice from the licencing authority and the police, we use ID scan technology on our door. This has led to a 90% decrease in petty crime within the venue.
To effectively use this technology we ask all visitors on Friday and Saturday nights, regardless of their age or appearance to provide ID before entry.
Accepted forms of ID are Passports, Drivers Licences and ID bearing the Pass hologram. Most overseas ID's are also accepted.
We are happy to look after passports for anyone worried about losing them and also provide a free cloakroom service for bags
Those unable to provide accepted ID on weekends will unfortunately not be able to enter the venue.
Dogstar do not, and will never use your information for marketing, sale or any other purpose other than security at the venue. Data is stored offline on site and is deleted every 6 months.
We do store information on people banned from the premises for a period defined by management at the time of the ban. We will also keep a detailed record of the reasons for the ban and in extreme cases we will make the ban available to other venues using the ID scan system, for example in cases of assault or theft. This information is only available to other ID scan systems once the ID in question has been scanned on the system and is never shared elsewhere.
The ID scanner is provided by IDscan biometrics and only senior management and the head of security at the venue have the authority to access data on the machine or issue bans. In the same fashion as CCTV data we will share ID scan information with the police upon request from a senior officer.
By volunteering your ID on entry you are agreeing to these terms
Door staff on the weekends do not have the authority to allow anybody into the venue without the correct ID
Only people over the age of 18 are allowed in the venue after 6pm.
No Flip Flops or Slippers allowed after 10pm.
For more information check out the IDscan website or to ask us a question call us on: 02077337515
Upcoming Events
Events List Navigation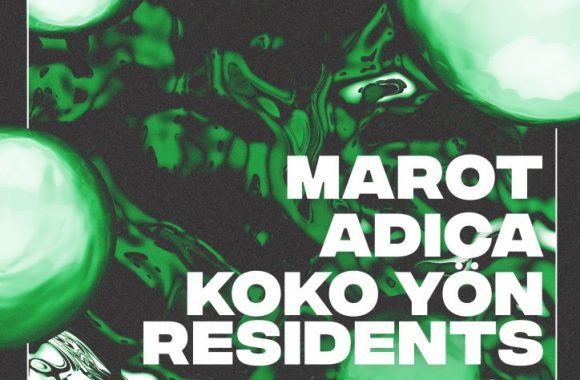 For our first instalment we bring you Marot and Adica - two south London locals who's debut release is about to drop on Sola Terra, so we thought we'd get them together to throw a party to celebrate!
Ticket Link:
https://www.residentadvisor.net/events/1107612
MAROT
South London based DJ & Producer Marot has been making waves across the underground scene in the U.K. His eclectic taste has been heavily inspired by the countries around the world that he has visited, as well as the vibrant scene in London. His sets cover a variety of sounds spanning from Afro House/Afrobeats, Latin & World Music to House, Disco & Bass.
MAROT's dynamic sounds have found him supporting acts from: DJ EZ to Eats Everything, Shy FX to Jackmaster, Bicep to Dusky and Artwork to Groove Armada, as well as playing in iconic clubs and some major UK festivals including Bestival, SGP and El Dorado Festival. Landing gigs further afield, MAROT has played off the beaches of Mauritius and this summer is set to play at Meadows In The Mountain festival in Bulgaria.
Weather he's spinning African records off the beaches of Mauritius or closing a stage at SGP, he's always sure to keep energies high and the crowd grooving.
ADICA
Kane FM host Simon Mellows a.k.a 'Adica' has emerged over the years as an artist of many styles, namely in the realms of house, disco and tech. Based south of the river, he has taken his sound to a variety of clubs and festivals including Glastonbury, Village Happening and more and has supported the likes of artists such as Hannah Wants and Champion.
KOKO YÖN RESIDENTS
Sexy vibes.
Bringing the finest New York house that will make you swing your hips, Disco from the ages that will get your vocals going, Techno from Detroit that will make you bounce through the night and some banging Garage to represent South London...
For the lovers, haters and BOOTY SHAKERS
+ Export Events