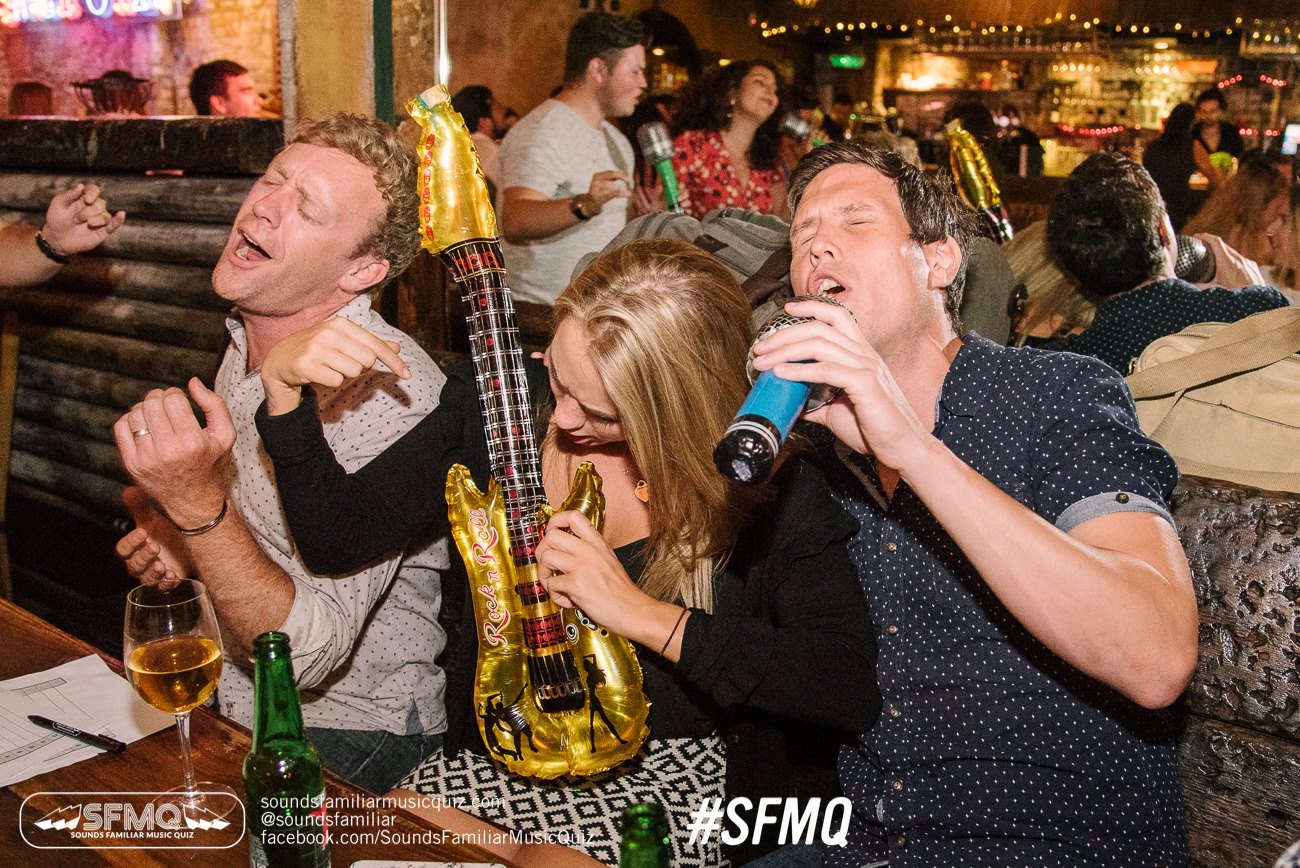 Sounds Familiar Music Quiz is the biggest, best and most raucous music quiz in the UK!
With over 100 eclectic tracks across 8 different categories per quiz, SFMQ guarantees everyone in the team is included, with the spirit that you don't have to know the answers to have a good time, it's the taking part that counts! Expect anything from Wham! to Whitney, Katy Perry to Tom Petty, Bruno to Bowie, Tina Turner to Tinie Tempah, while the Wheel of Forchooon can lob out anything from 'Gibb Us A Clue' to 'I'm No Fool, I Know My Old Skool'.
At the end of the night, crowds are on their feet – and in most cases the tables – dancing and belting out the tunes. With prizes for 1st, 2nd, 3rd and last place, plus Best Team Name, it's a fun, fantastic night out and it's why people keep coming back to SFMQ over and over again.
In 2017, Sounds Familiar Music Quiz performed to over 15,000 people at residencies across London and Liverpool, corporate gigs and festivals including Standon Calling, Wilderness and Glastonbury. 2018 will see SFMQ open in even more cities in the UK.
TICKETS ARE AVAILABLE:
www.soundsfamiliarmusicquiz.co.uk
www.designmynight.com (search Sounds Familiar Music Quiz)
SOUNDS FAMILIAR WEBSITE: www.soundsfamiliarmusicquiz.co.uk
QUESTIONS?
M: 07740 096013
SOCIAL MEDIA TAGS
F: facebook.com/SoundsFamiliarMusicQuiz
T: twitter.com/SoundsFamiliar
I: instagram/SoundsFamiliarMusicQuiz
#sfmq
#soundsfamiliarmusicquiz
#soundsfamiliar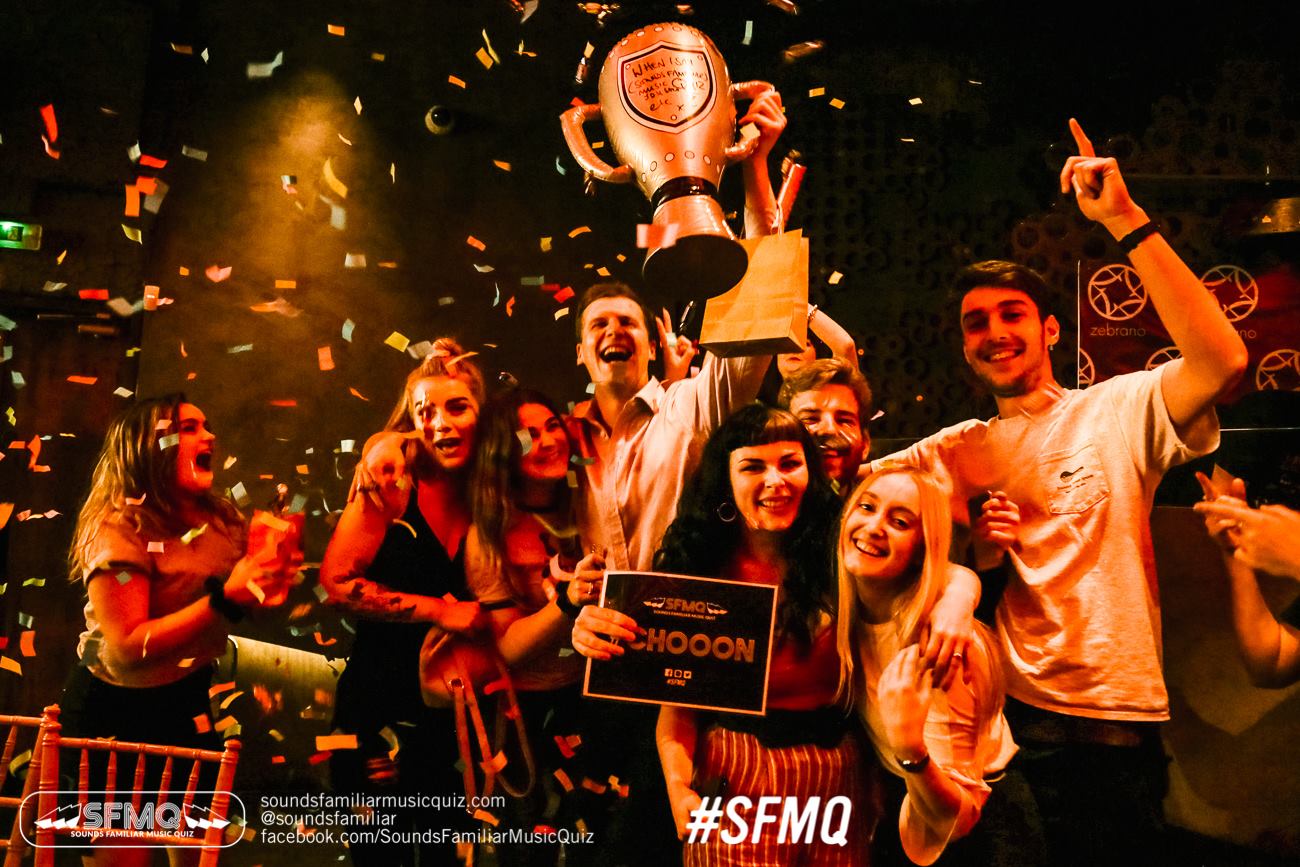 FOLLOWED BY
hinds.
spinning tunes in our ballroom from 11pm til 2am – supported by james Balmont (swimdeep)
Free entry all night